JE1: Nursery / Pre-kindergarten
Supportive Learning environment
Official French & British Curriculum
The early years programme is spread between two classes, based on the official French and British curriculum: Je1 is the equivalent to the French Petite et Moyenne Sections (Preschool and Pre-kindergarten), Je2 is the French Grande Section equal to reception in the UK.
We welcome children from an early age in order to familiarize them with bilingualism and the basic principles of community life.
We pride ourselves on providing a nurturing and welcoming start to school life, we strive to create an environment specifically designed to meet the needs of each individual child.
We offer an excellent curriculum providing first class Early Years teaching with an emphasis on a bilingual approach.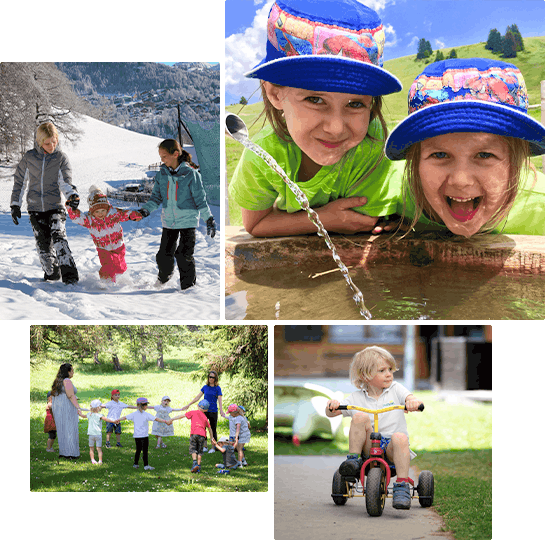 Warm and Friendly Atmosphere
Parents often remark on the warm and friendly atmosphere in our Nursery School, where each child's developmental, social and emotional needs are met, and their progress is continually assessed.
Children are encouraged to learn at their own pace
Children are encouraged to learn at their own pace which allows them to flourish and develop their whole-self in a nurturing and secure environment.
The weekly timetable is based on several workshops, allowing the children to approach various subjects such as French, English, mathematics, graphics, music, baking, rhythm, singing, drama, handicrafts … while leaving lots of time for play and discovery.
We work on developing autonomy, socialization, discovering the world and how to live together harmoniously.
As their days are busy, rest and relaxation periods are scheduled every day so that our little pupils can take full advantage of all activities.
The week is made up of several disciplines in the form of workshops that allow our young students to tackle different activities such as French, English, mathematics, graphics, music, baking, rhythm, songs, theatre, gross and fine motor skills… while leaving plenty of room for games, play, interaction and discovery. 
Respectful of the child's rhythm and needs
The class timetable respects the child's rhythm and needs, whilst allowing activities to run smoothly.
The school welcomes for children in the JE1 class as of 3 years old, 5 days per week (from 8.30 am to 4pm) except Wednesday from 8.30 to noon. There are more possibilities if you wish, the minimum proposed is 4 mornings including or excluding lunch. with the option optional afternoons from 1.30 to 4pm.
All your questions answered
Early Years at Préfleuri​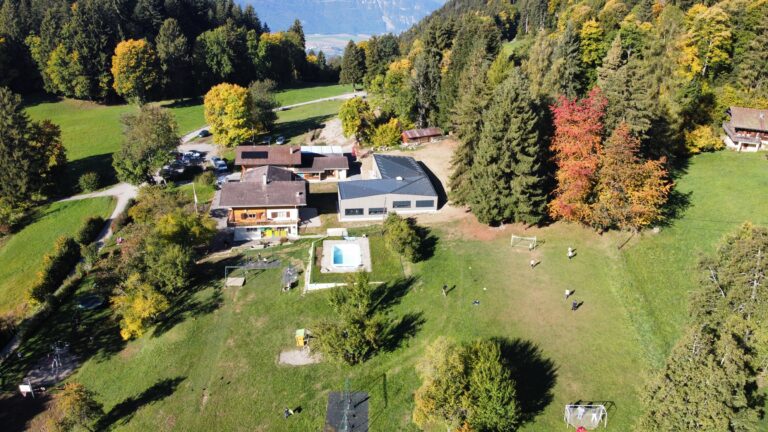 What a joy for our students and our teachers to discover these new classes, spacious, sunny and equipped with interactive boards.
Read More »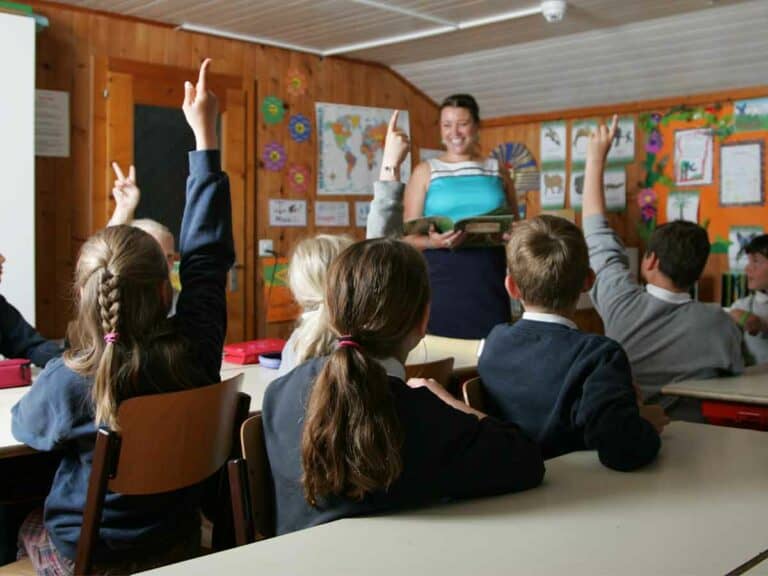 Join us every Monday between 11 a.m. and 12 p.m. for an online presentation of our school.
Read More »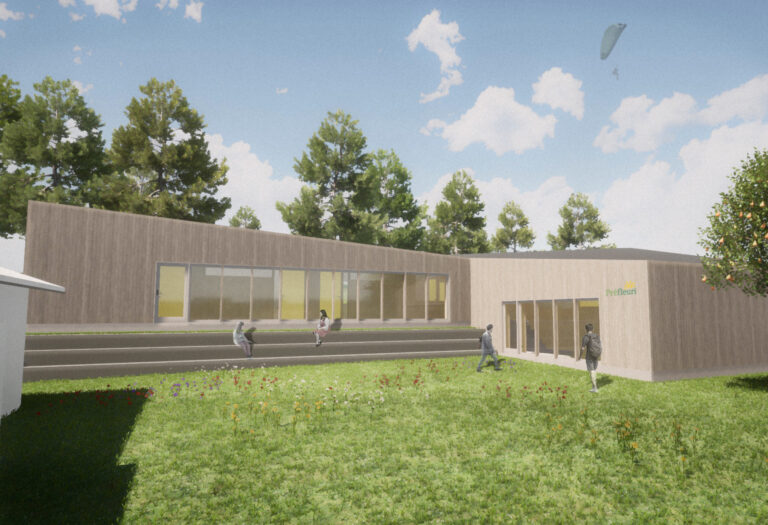 We are delighted to announce the progress on our new building that will house seven state of the art classrooms. This new development will free up space
Read More »