A happy child is a child who will thrive …
Préfleuri has made the following choice: to accompany each and every child on their individual path as they grow and thrive, developing their own personality, through listening, through our respect for the individual and by keeping an open mind. Préfleuri is, above all, guided by strong moral values that we instill throughout the whole school.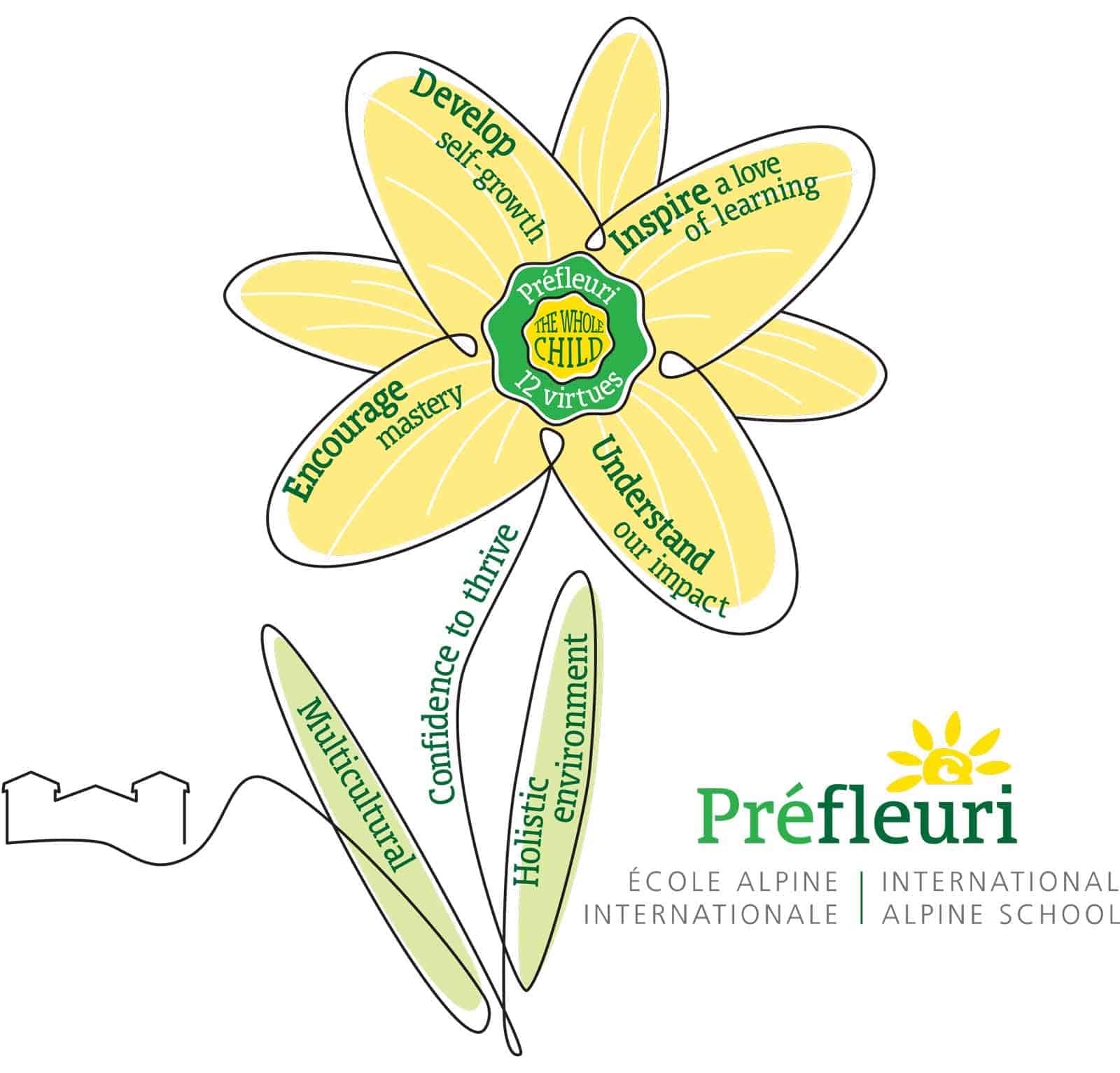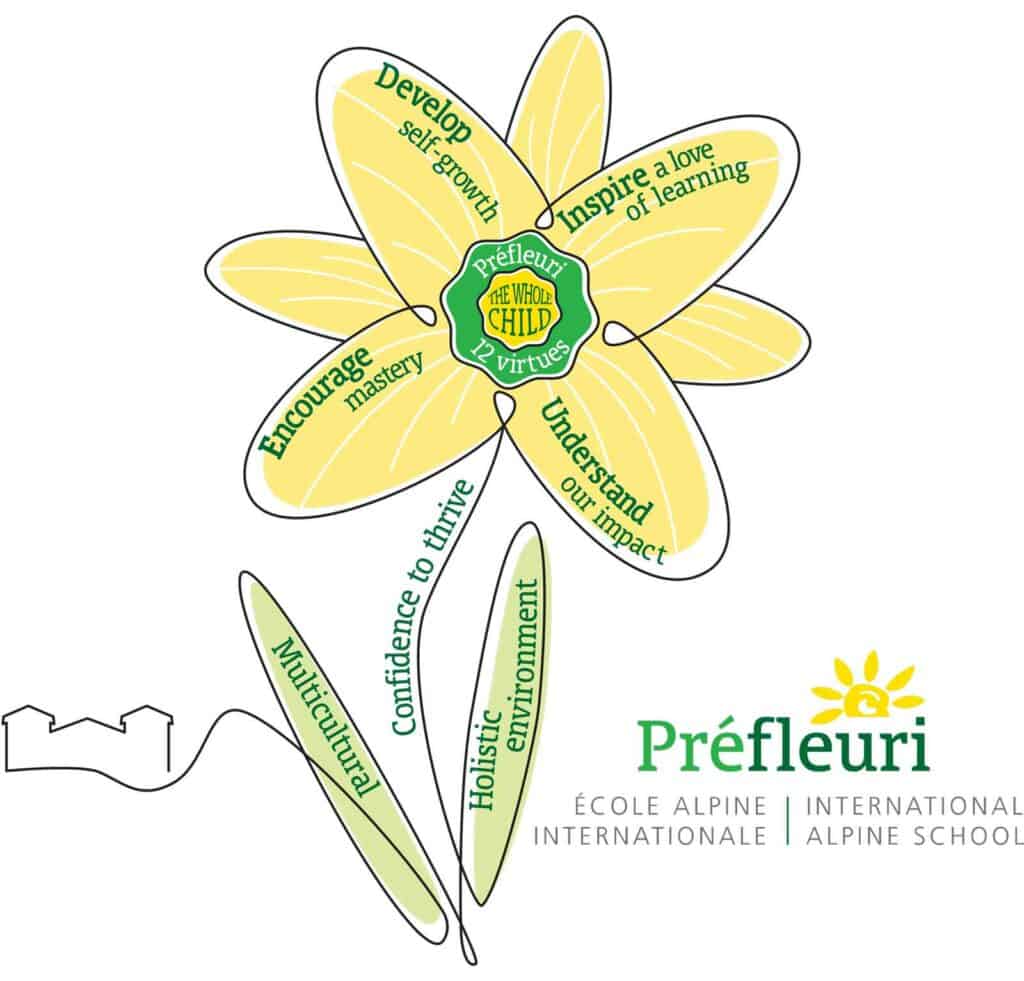 Consciously and consistently guided by our twelve Préfleuri virtues, Sylvie Ducas-Launay and her team are totally committed to imparting these values as the basis of each child's educational journey.
We promote each child's personal and social development, embedding positive attitudes and creating a supportive learning environment where each child can realise their talents and strengths.
It is with all of these aims in mind that, at Préfleuri, a child is accompanied and encouraged, step by step towards having the confidence to become a responsible citizen, positively influencing their own life and the lives of others.
We pay very close attention to the general happiness and well being of each and every child.