The grounds of Préfleuri cover two hectares surrounded by forests and fields. The school is a short distance from the village centre and offers the children a totally secure environment.
Préfleuri International School, is located in the Swiss Alps at an altitude of 1200 meters, near the well-known ski resort of Villars-sur-Ollon. Préfleuri benefits from exceptional surroundings and offers a magnificent south facing panorama.
The school campus is situated on 2 hectares of rural land, surrounded by forests and meadows where squirrels, deer and foxes still frolic.
We welcome boys and girls aged 3 to 13 from all over the world as boarders, flex-boarders, or day pupils, for the academic school year or for winter and summer camps.
Préfleuri International school enjoys the very best of the Swiss climate, Alpine meadows in the summer time and a winter wonderland in the winter. Spoilt by extensive outdoor spaces, clean air and a safe location
Running in nature, having fun, learning, evolving, thriving, living your childhood in complete safety. To be completely fulfilled is to grow up in Préfleuri.
The grounds comprise various games areas, which include swimming pool, tennis court, golf course, football field, basketball court, volleyball area and table tennis.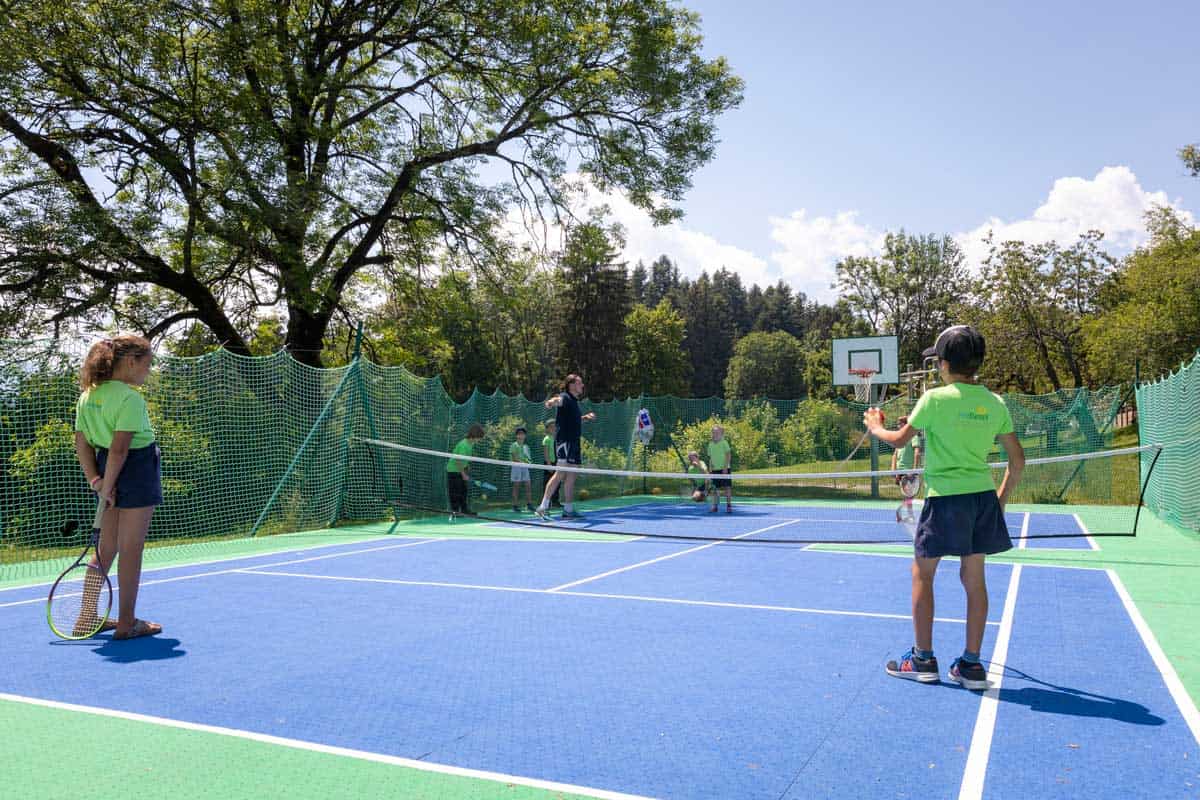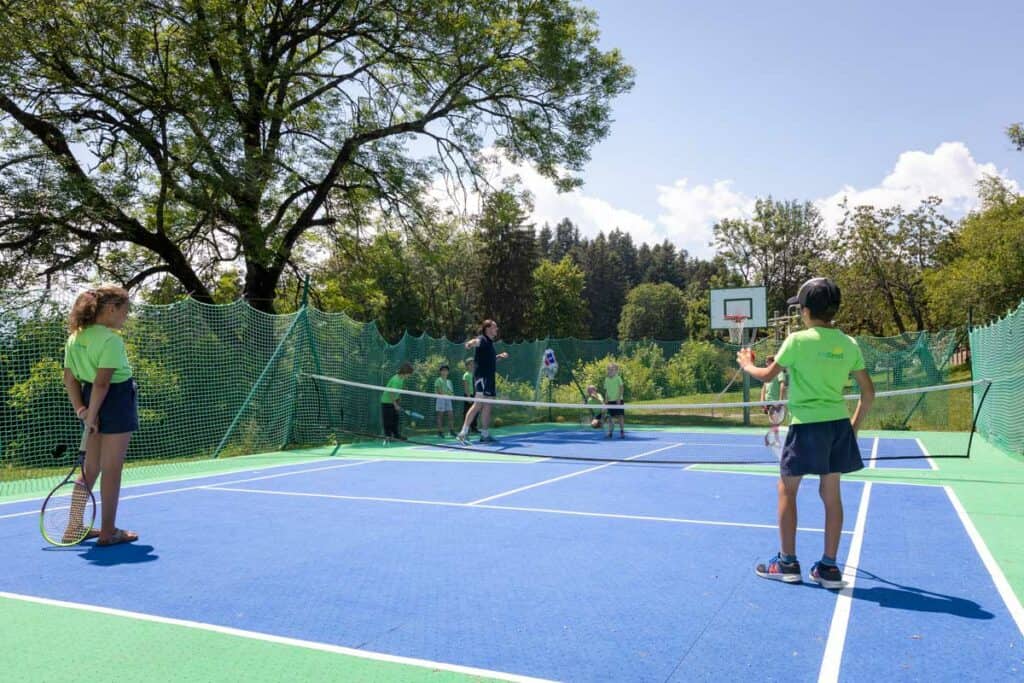 The chalet, typically Swiss, was designed to accommodate children. It is both comfortable and functional. The chalet has several classrooms, entertainment areas, study areas and a large hall. The bedrooms are spacious, with two to four beds. Morning wake up is gentle, to the sound of bird song.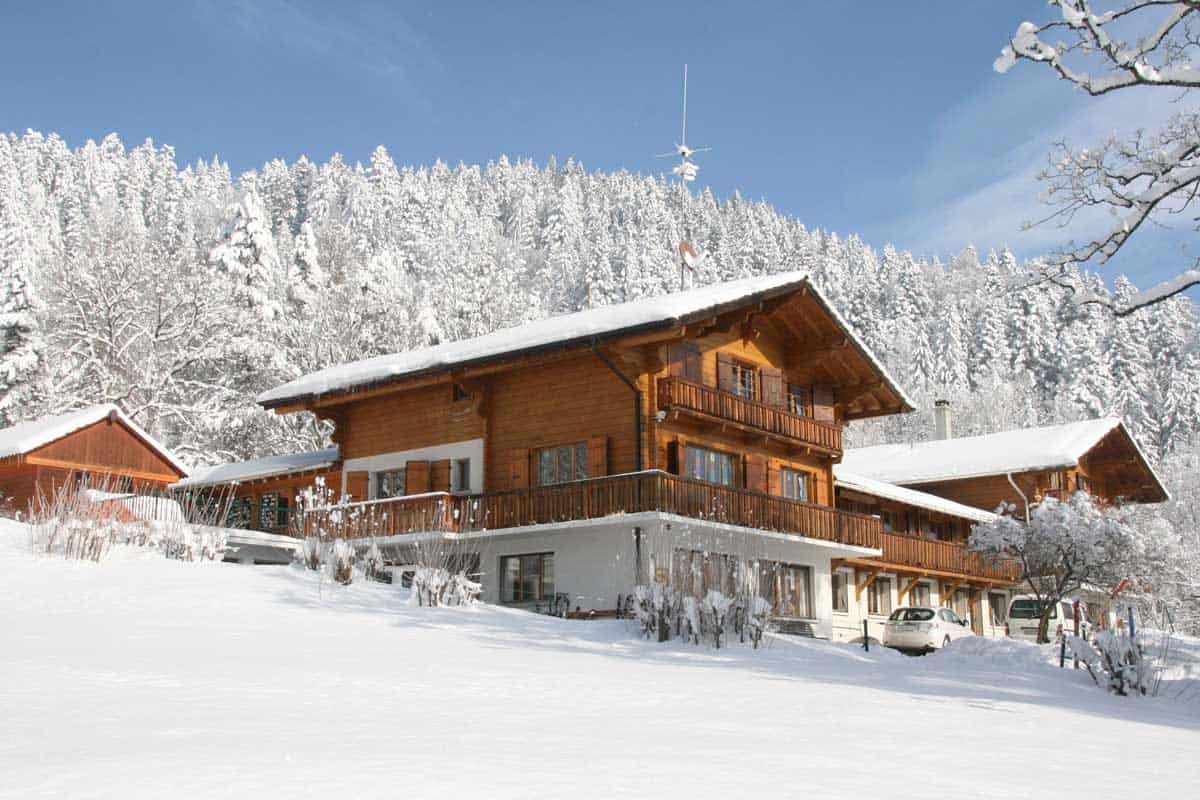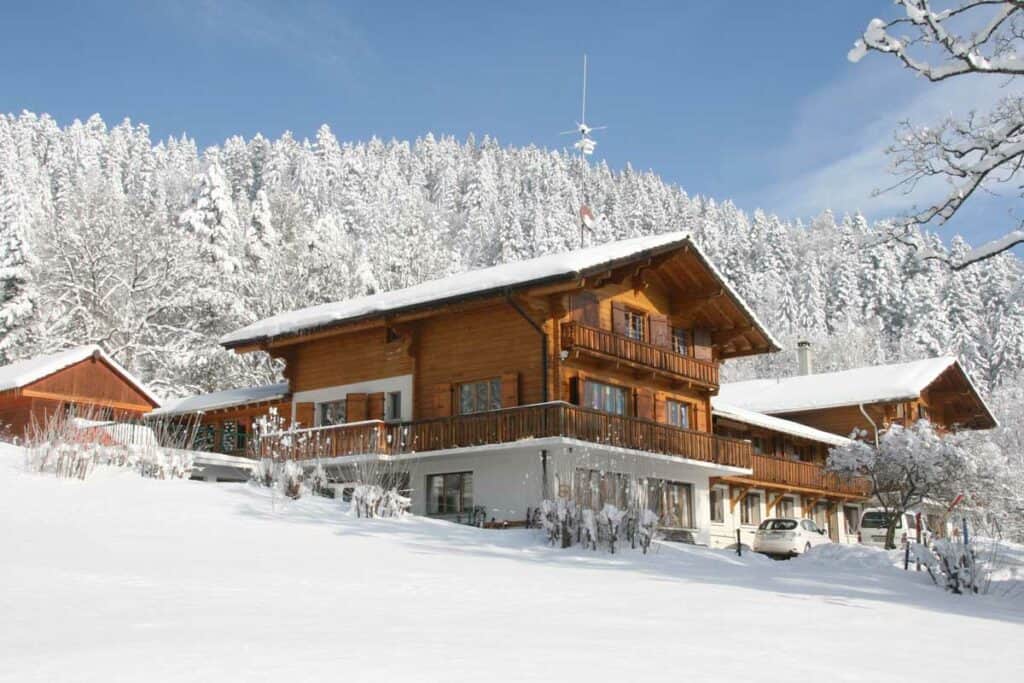 Information Technology is updated regulary : currently there are wireless laptop computers and interactive whiteboards in the classrooms.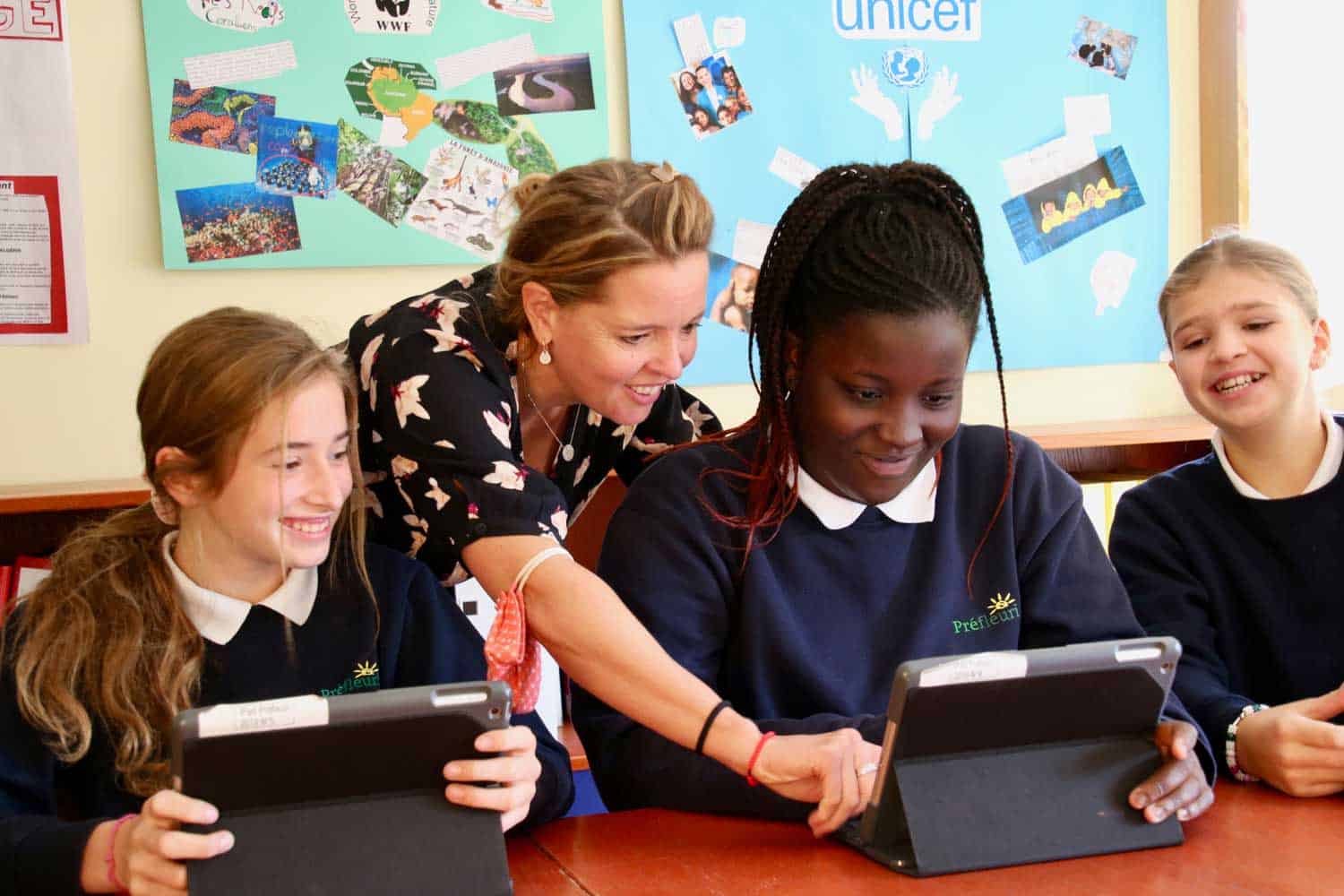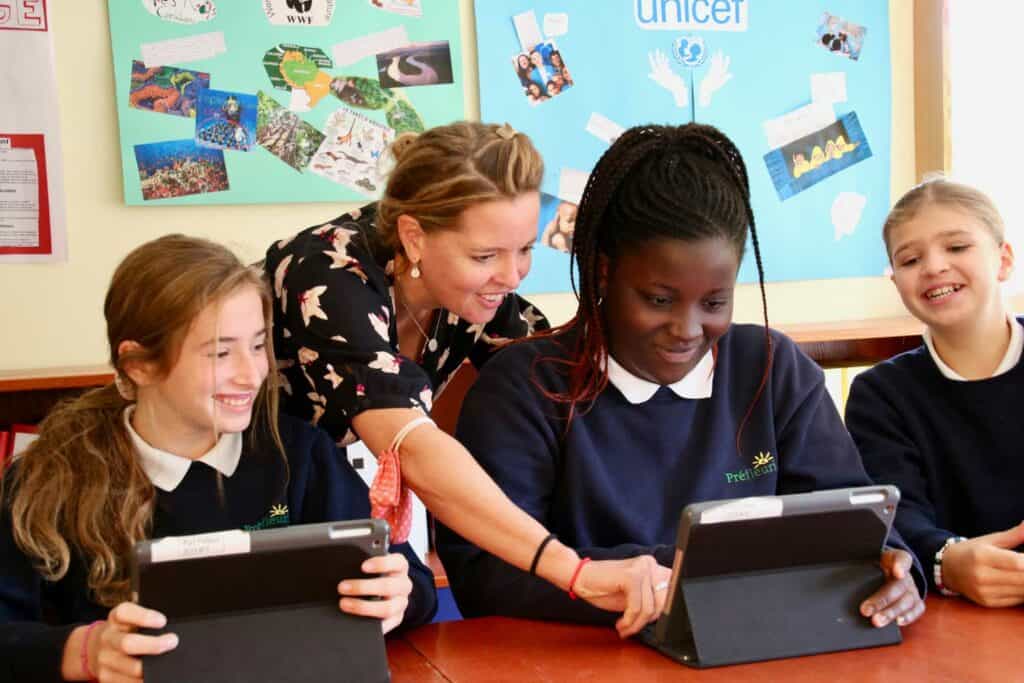 Additionally, the school has its own shelter, an exclusive refuge surrounded by age old trees.We often use this hut as a base camp for our ecological activities.It is an essential element in our environmental awareness program and has been renovated using locally sourced materials, solar panels, and a wood burning stove.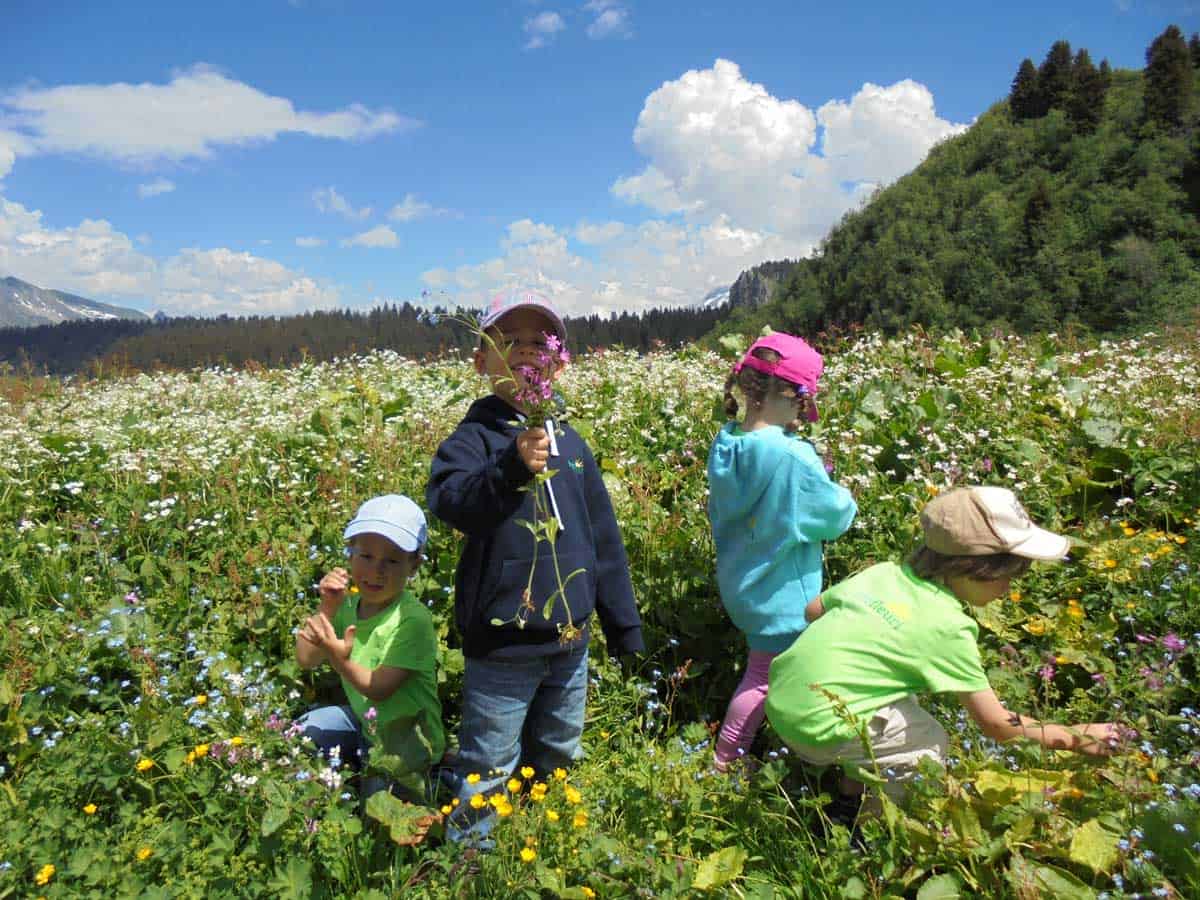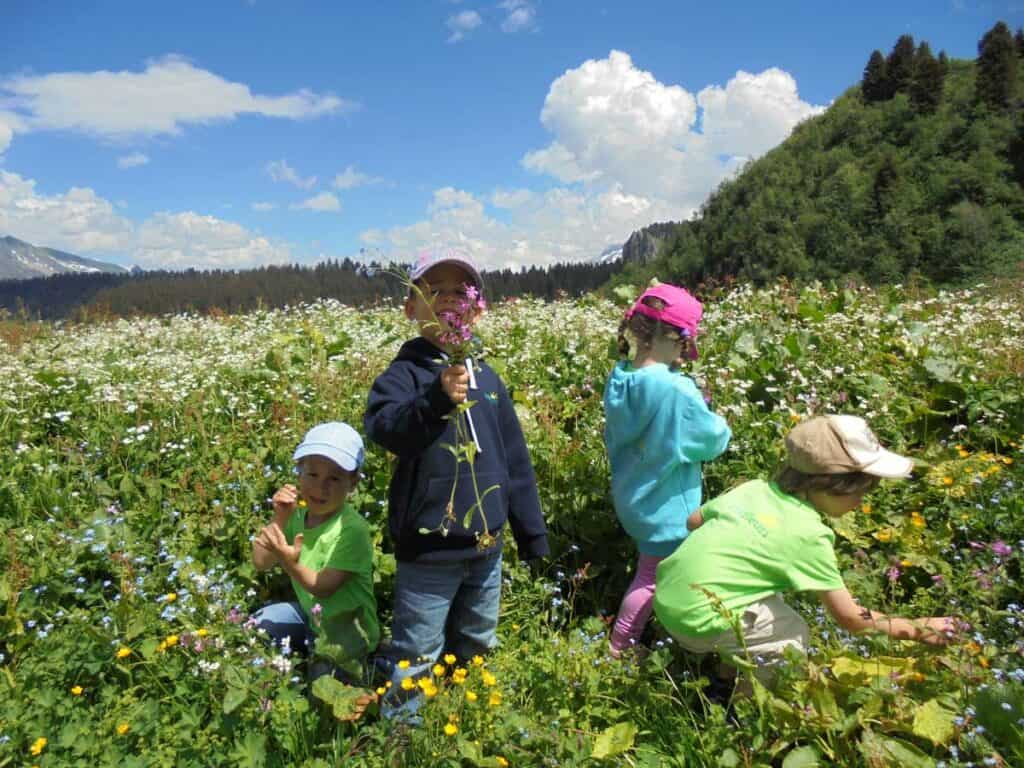 Particular care is given to the needs and wellbeing of each and every child…
Villars-sur-Ollon is located in the Canton of Vaud, 120 km from Geneva. In the heart of French-speaking part of Switzerland, this ideal location allows our families to reach Zurich, Milan, Paris, in 3 hours.