JE2: Reception/Grande Section
Supportive Learning environment
Official French & British Curriculum
The Reception year is a bilingual program in French and English. Half of the week is following the British curriculum taught by a professional English Primary school teacher, and the latter part of the week is following the French curriculum, taught by a professional French Primary school teacher.
This program provides your child the opportunity to be fully immersed into two completely different linguistic worlds. At this young age this immersion of the two languages truly offers a strong foundation for our students to develop both languages in an encouraging, supportive environment.
The bilingual program is suited for every child irrespective of prior language knowledge. Thanks to our small classes and dedicated team we can provide individual support and development in both languages.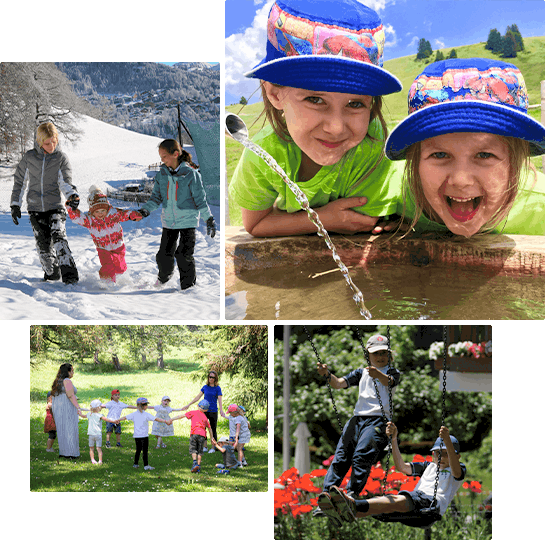 French JE2 Program 50% of the week
The French Je2 program is based on the official French teaching program / Cycle 1 'Grande Section'.
Mastering the French language
The purpose of the Grande section is to help each child to become autonomous and to acquire the knowledge and skills that allow our students to gain strong foundations.
During the Je2 year the child will continue to appropriate the language; communicating and understanding, whilst making progress towards mastering the French language.
Our students will continue their discovery of the wonderful world of stories, poems and songs. They will become familiar with various forms of writing, showing they can understand and talk about the plot and characters with understanding.
During their time in Je2 they will also continue their preparation for reading. They will distinguish sounds from words, approach the alphabetical principle, learn the gestures of cursive writing, and engage in pre-reading activities.
They will discover "the world", objects, matter, living things, nature, and its environment. The children will explore shapes and sizes, experiment with quantities, and learn sequence of numbers. They will master number recognition and develop their number formation.
They will perceive, feel, imagine and create, giving a first artistic awareness. Visual, tactile, auditory and vocal activities increase the sensory possibilities of the child and the many manual creative activities are a privileged means of expression at this age.
This list is not exhaustive, it cannot be, but to grow harmoniously at their own pace, in joy and serenity, to be listened to, encouraged, supported in every effort, provided, guided and accompanied with kindness and understanding, is the learning path from Je2 to the Primary section of Préfleuri.
English reception program 50% of the week
The English section of Je2 follows the English National Curriculum. The Curriculum works towards the Early Learning Goals from the British Early Years Foundation Stage, Reception.
Fun and rigorous phonics teaching method
We focus strongly on teaching reading through a fun and rigorous phonics teaching method called "Floppy Phonics". This method engages the children from the outset, using lovable characters, a structured phonics programme, and games that review their learning. The children are able to encode and decode simple words very quickly and are motivated to read the accompanying Oxford Reading Tree books.
We introduce the children to Mathematics through the Maths Mastery approach. A method that ensures all children perform confidently and competently in Maths. In reception, the objectives are broken down into small steps and the children gain a secure and much deeper understanding of mathematical concepts using concrete objects and pictorial representations.
We focus on teaching for fluency, reasoning and problem solving.
Creative and encouraging approach
The children are also immersed into a range of creative and exploratory activities based on understanding the world through topics and science. Children are taught to question, experiment and discuss their findings.
The aim of this important Reception year is to ignite a love of learning. Through a dynamic, creative and encouraging approach the children build the right foundations for a confident start to their primary years.
Expressive art and design encourages the students to be imaginative, creative and explore using different media and materials.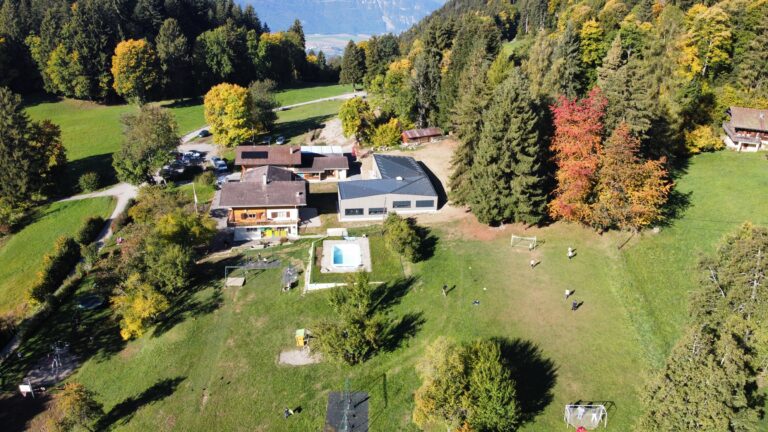 What a joy for our students and our teachers to discover these new classes, spacious, sunny and equipped with interactive boards.
Read More »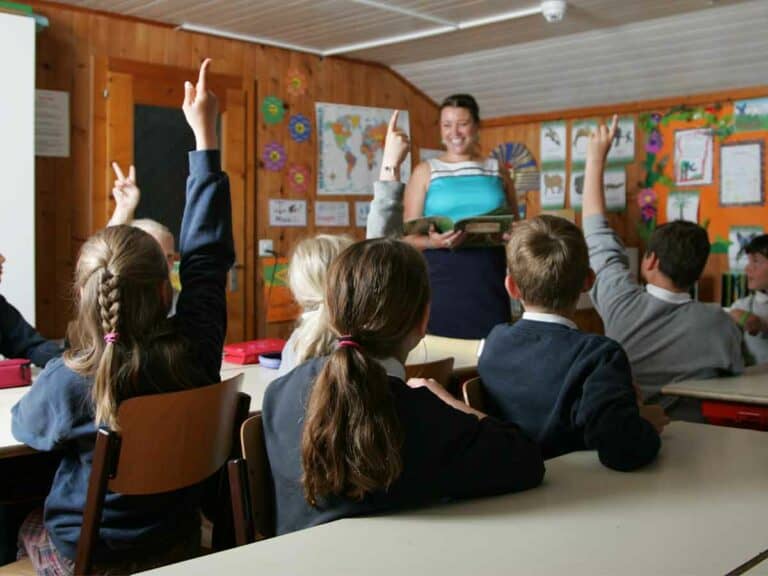 Join us every Monday between 11 a.m. and 12 p.m. for an online presentation of our school.
Read More »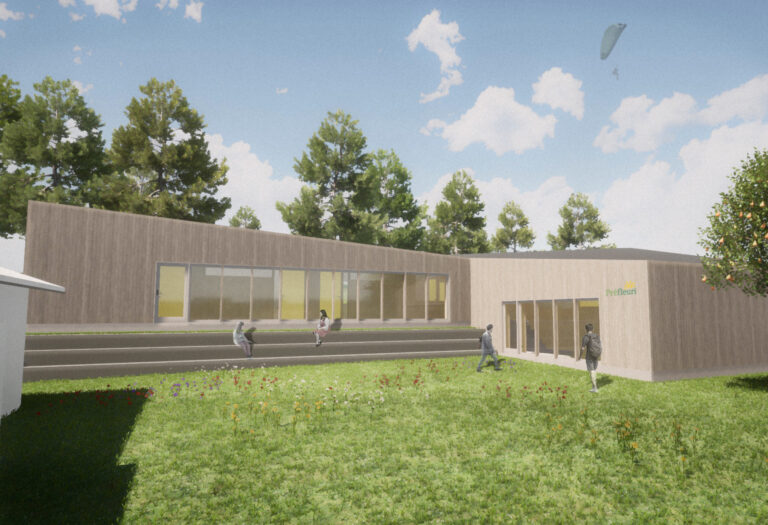 We are delighted to announce the progress on our new building that will house seven state of the art classrooms. This new development will free up space
Read More »